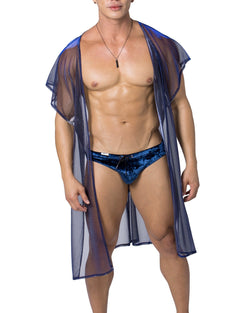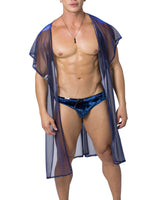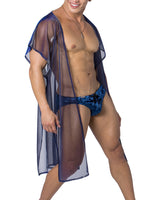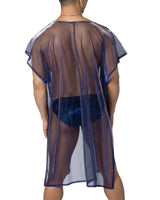 Silver and Blue Iridescent Traditional Shawl
SKU: SS21SHSBL
Ride those summer breezes with our new Iridescent Shawl. Designed with fabric that gently dances with the breeze to give your lewk the royal touch - elongating your body and showcasing your debonair side. Command your royal status further by throwing it on top of any Jimaye swimwear brief or shorts.
Product Details
One size
See-through material leaves nothing to the imagination
Front length: 40" (102cm)
Back length: 

40" (102cm)

100% Poly Rayon
Care 
Machine wash in cold water. Hang to dry. Do not machine dry.
Sizes above are based on waist size (A).